Ingredients:
1 box of spaghetti noodles
1 large jar of tomato sauce
Italian seasoning
1 green pepper
1 onion seasonings (garlic, pepper, seasoning salt)
1 pound of ground beef
1 package of turkey sausage
1 package of Monterrey Jack cheese
1 package of mild cheddar cheese.
Directions:
Boil noodles according to the instructions on the box.
Add ground beef to pan on stove.
Fry sausage to your desired temperature.
Add Seasonings.
Cook ground beef on the stove on medium high until cooked thoroughly and completely brown. I prefer 80/20 ground beef for this recipe.
Add tomato sauce to ground beef.
Add ground beef and tomato sauce to noodles.
Preheat oven to 375 degrees.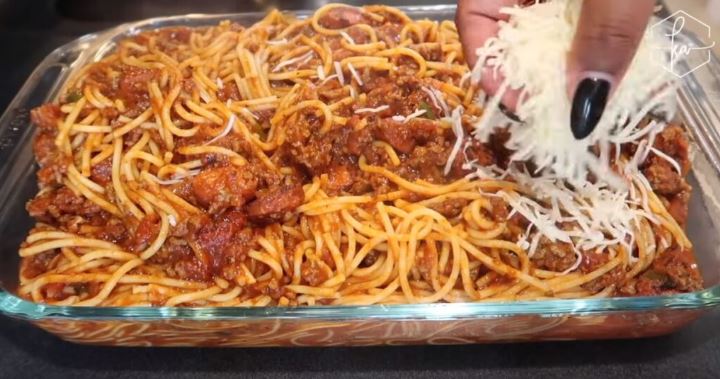 Add everything to oven dish and add layer of cheese over spaghetti.
Cover with foil.
Cook in oven for approximately 25 minutes or until cheese is melted. Remove cover at 20 minutes in oven to brown cheese.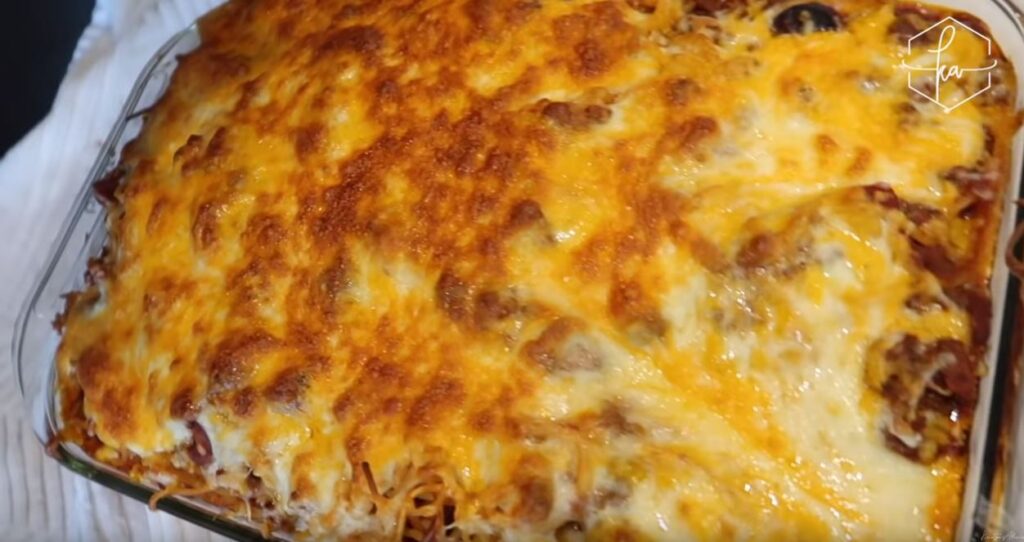 Remove from oven and cool for approximately 5 minutes.
For a more detailed walk through watch my video on my "KristynAlexis" YouTube channel!