If you are like us you love filling and hearty meals. Bryan and I found this Meatloaf Recipe and made it our own.
Ingredients:
To make meatloaf:
80/20 ground beef 1.5 lbs.
Ground sausage .5 lbs.
1 cup of bread crumbs.
1 egg 2 teaspoons of parsley.
Pepper 2 teaspoons.
Salt 2 teaspoons .
1/2 onion minced 2 tablespoons of minced garlic.
1 cup of Parmesan cheese.
All ingredients can be adjusted according to your preferences.
Smoke or Bake on 350 degrees for approximately 1 hour and 10 minutes and let sit for 5 min to cool.
Cover while baking and and remove cover the last 15 minutes and add glaze.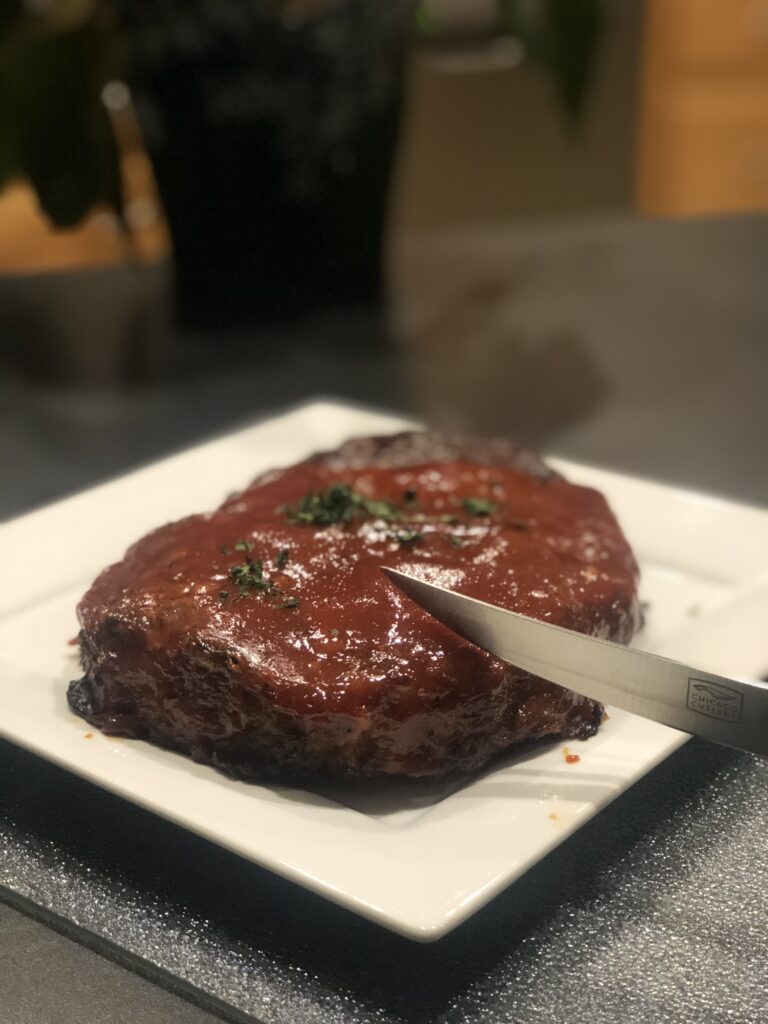 Glaze:
1/2 cup of Ketchup
1/4 Cup of vinegar
1/4 Cup of brown sugar

If you decide to make this recipe come back and let us know what you think!!! ~ Love you KristynAlexis